Today I wanted to wear black leggings but since it was muddy outside and I knew the kids wanted to go to the park, it was black jeggings instead. They look like
this
pair (which I also own) but in black. When I wear black and blue together, it makes me feel like one big bruise from head to toe. Is that weird?
For the park today, it was casual with a hat in case of rain.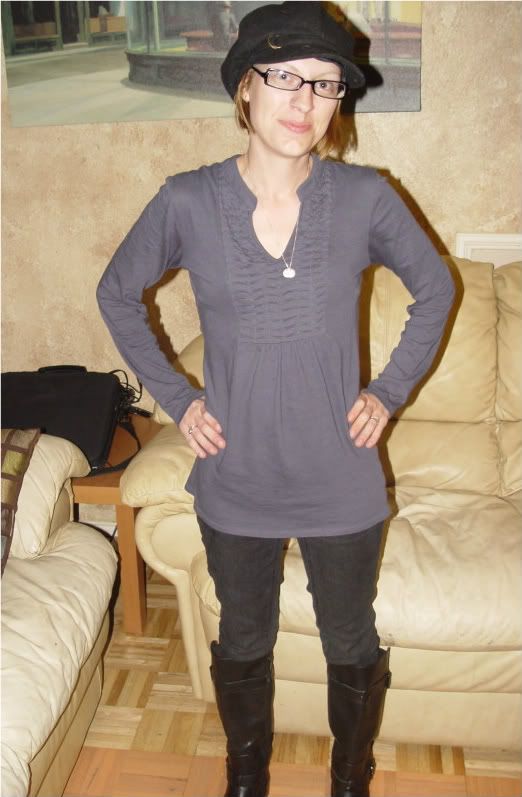 jeans, hat and top: Target... boots: Payless
the hubs said it was "a bad angle" - ya think? haha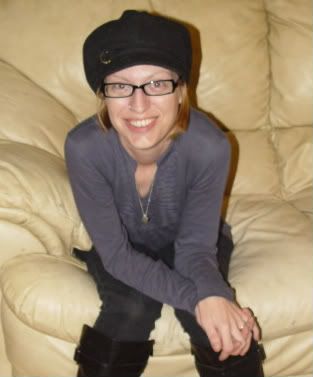 For a second look, I paired it with a tunic sweater and thick black belt.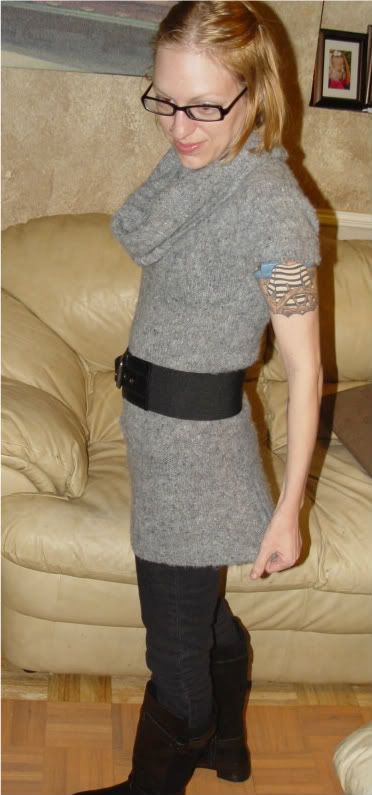 jeans, tunic, belt: Target.... boots: Payless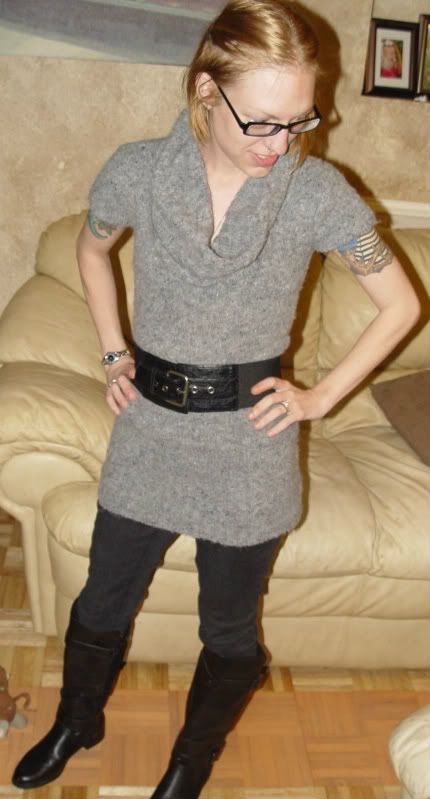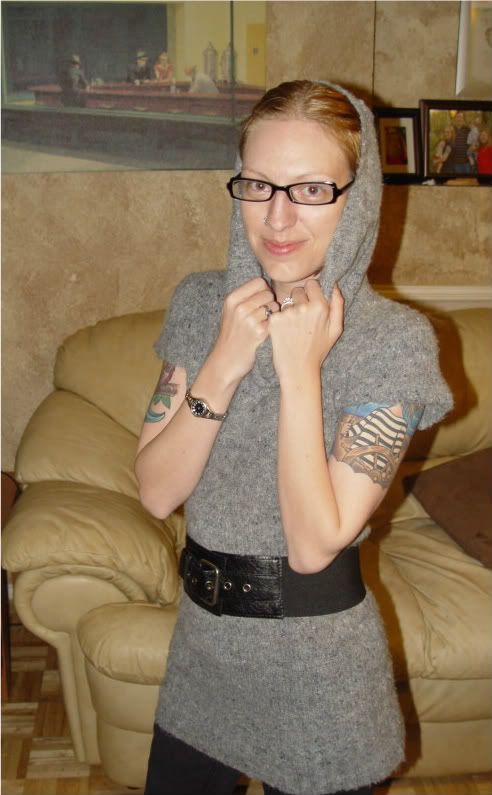 glasses: Zenni's $6 selection