My closet is in need of a serious makeover. My clothes are taking over the entire closet while my mister's measly handful of unworn shirts hang in precious space that could easily be taken over by my items so they could be showcased better. So, this is the goal for.. um, whenever I get to it.
Here is the closet view: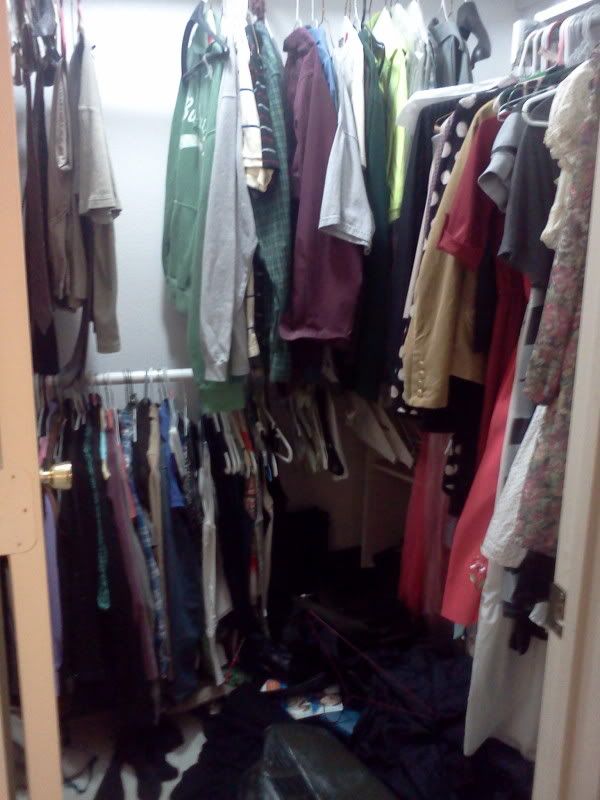 My clothes are taking over:
The side with all of my dresses, love <3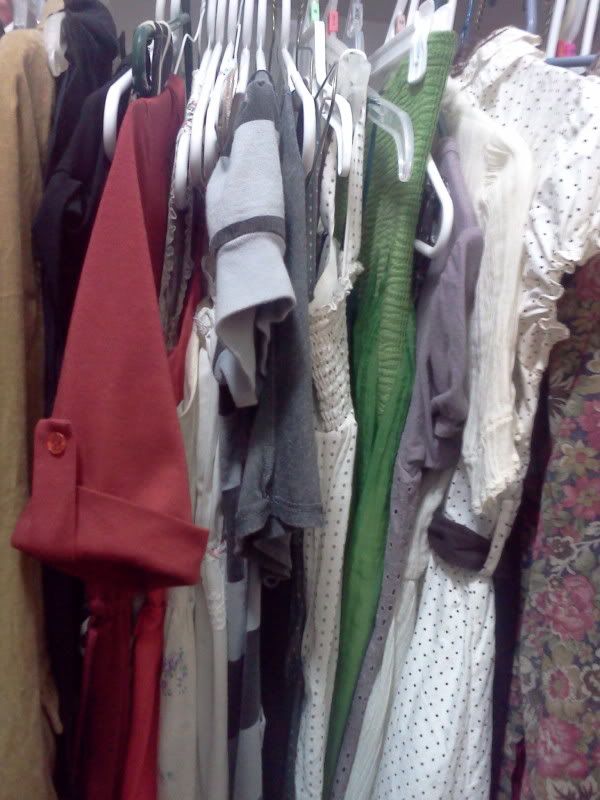 I'm thinking short sleeved, summer items on the top row and winter on the bottom. Dresses can stay where they are, but need to be rearranged. If I shove his clothes over to one side, I could easily take over 2/3 of the top. ;)
How do you arrange your closet?