It's raining today and my house is trashed with all three kids and my husband home, so these pictures today are taken in our hallway of doors. If you ever come to my house, you may end up trying to pee in the garage or wash your clothes in the bathroom. It's confusing and distracting, so I'll do my best to crop these photos so you can focus on these fabulous clothes!
(sorry about the cat door.)
p.s. I guess Photobucket is going to be vetoed soon because these photos are wonky unless you click on them. Must install Photoshop on this computer.
i got this shirt because i'm envious of my husband's similar one. it's a little too long to be styled like this, though, i think, so the picture is not one of my faves. leggings: Victoria's Secret, boots: Payless by Dexter




Denim & White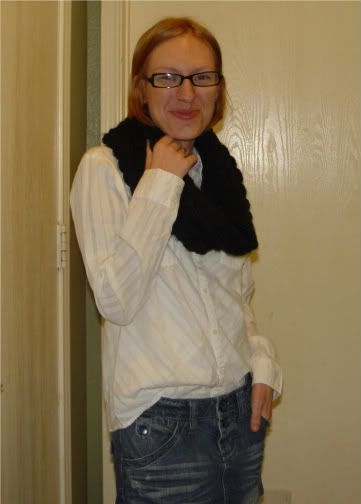 thrifted white shirt & denim skirt, Old Navy black infinity scarf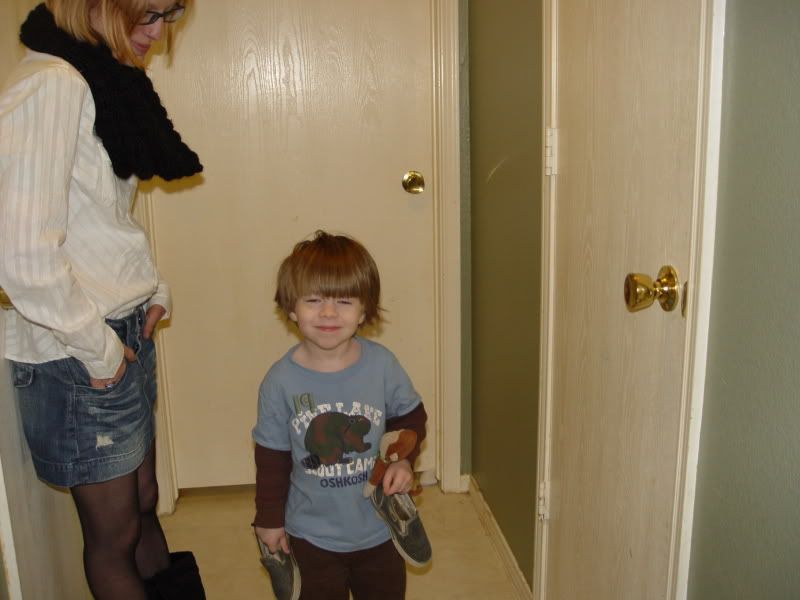 little dude had to be in the picture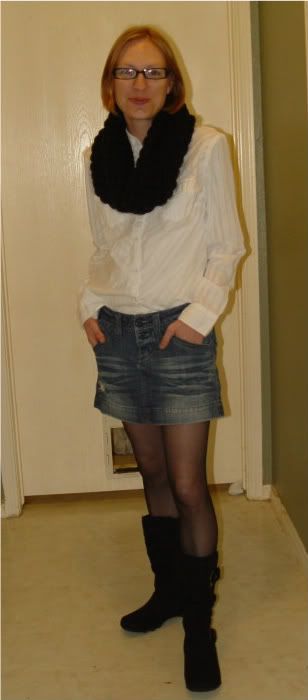 this is my first time to do a denim skirt with tights and boots and i'm not sure i like the way it looks on me. definitely pair these two thrifted items separate next time. boots: gift


LBD made for me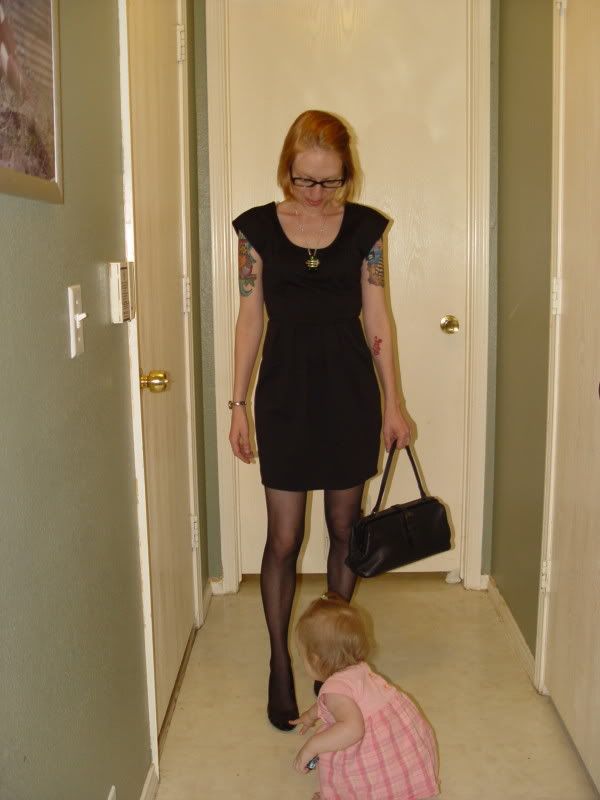 this LBD was made for me. evidently my shoes were made for my daughter.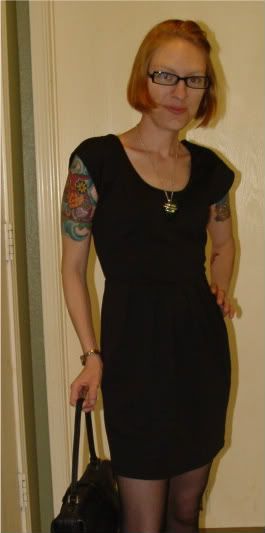 thrifted doctor bag & LBD, cute baby and hot wheels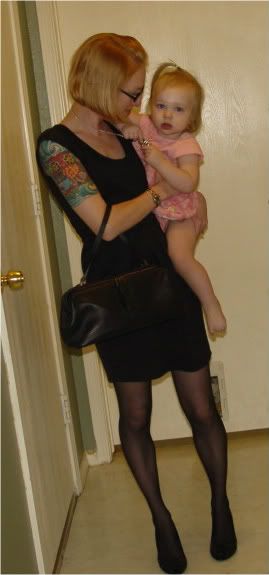 tattooed momma in action. black kitten heels by Naturalizer



Wiggle shimmy shake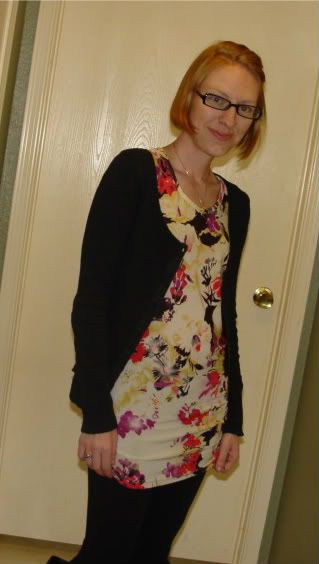 my favorite find of the day, this flowered wiggle dress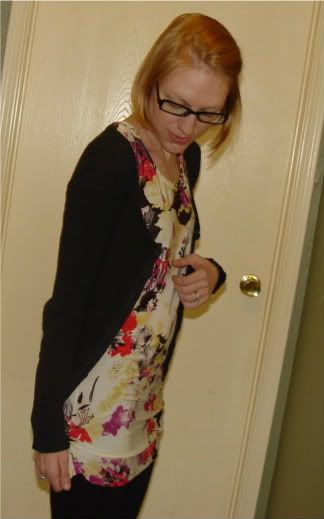 i adore the shirring on the sides, but you will never catch me wearing this as a dress.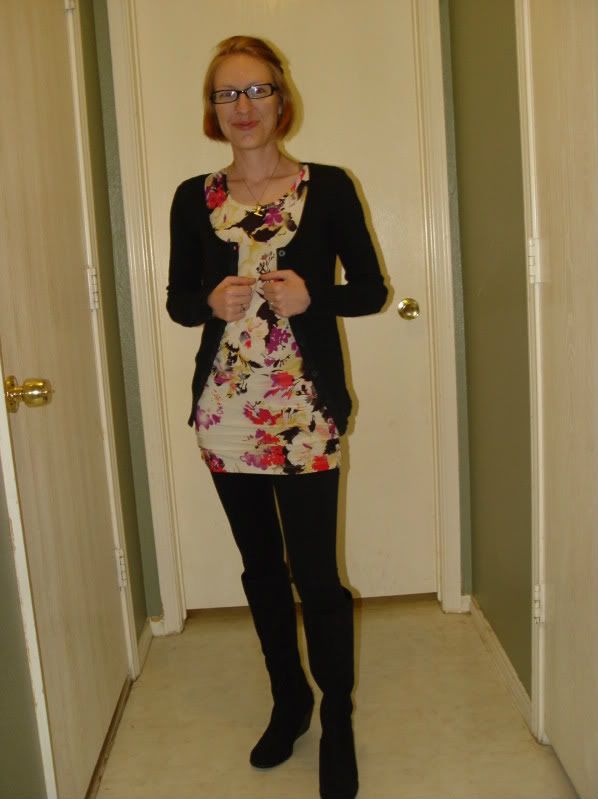 this outfit my be my favorite of the day:

Old Navy black cardigan, VS leggings, black suede wedge boots from Target

(if this pic ever flips it'll be a freakin' miracle. until then, just turn your head sideways.)






the details in this shirt are just divine
i quite like this top with jeans. i cut off the strings that tied around back and love it 100x more. left untucked may require a belt and leggings.