Lately I've fallen in love with
Feathers and Freckles
.. she is the most adorable thing who loves to thrift. Since moving to Dallas from Southwest Missouri, my sense of fashion has changed quite a bit and my love of thrifting was forgotten. So thanks, Megan, for reinspiring me!
Last week we visited my mom in Missouri and I actually did a bit of thrifting in her closet! It was the best because she is a tiny bit bigger than me and her clothes fit loose on me, the way I'm digging wearing them right now. I ended up with a load of cute things, including a cropped white sweater, purple corduroy shirt, plaid button-down, and tons of adorable sweaters.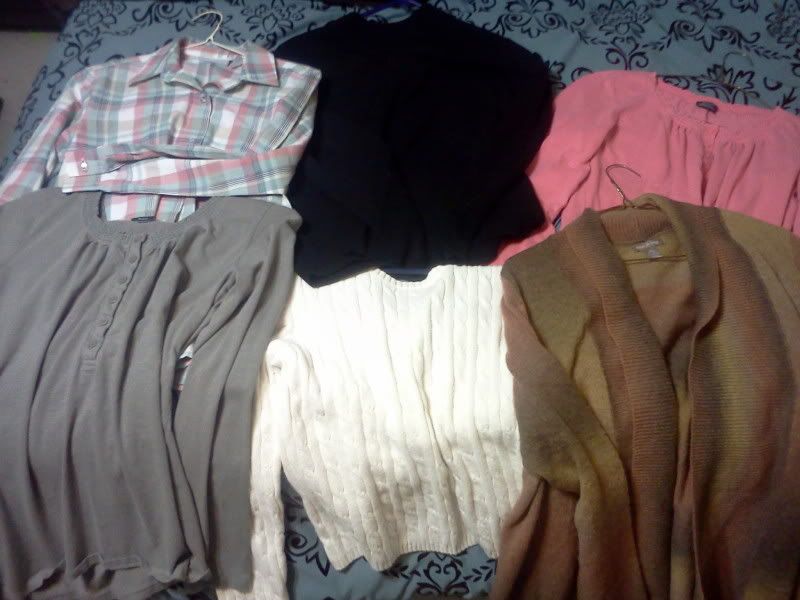 some of my finds from mom's closet
Since the mister is out of town I'm going to hand my 3-year-old the camera and let him have a go at capturing my outfit today. Wish me luck!
edit:
So this is what happens when my good camera is dead and I tell my 3-year-old to take pictures with my crappy camera phone:
What you're left with are these sad shots of today's outfit: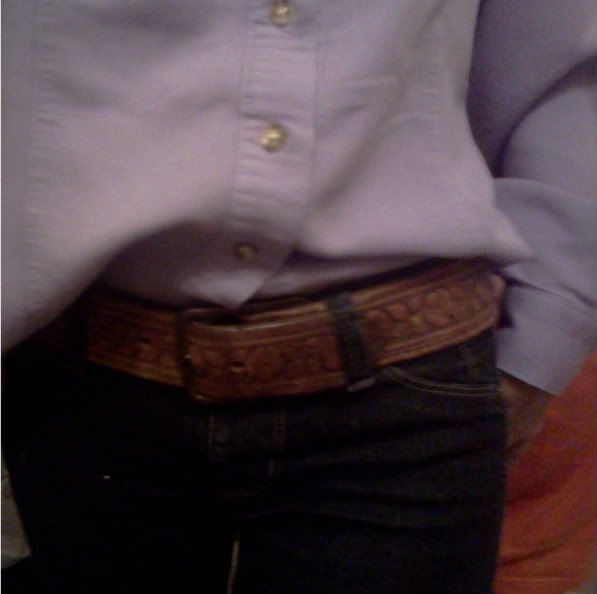 belt & shirt: thrifted jeans: Mossimo flares from Target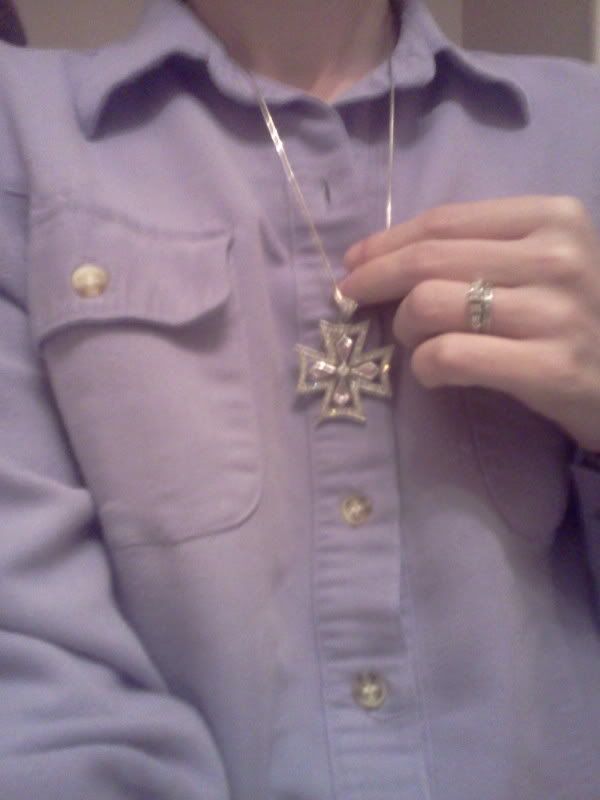 necklace: gift




2nd edit: the mister came home and took this full shot of me. this outfit coulda used heels instead of these old Payless flats and a scarf to add some flair, but it was hot and we didn't leave the house today.