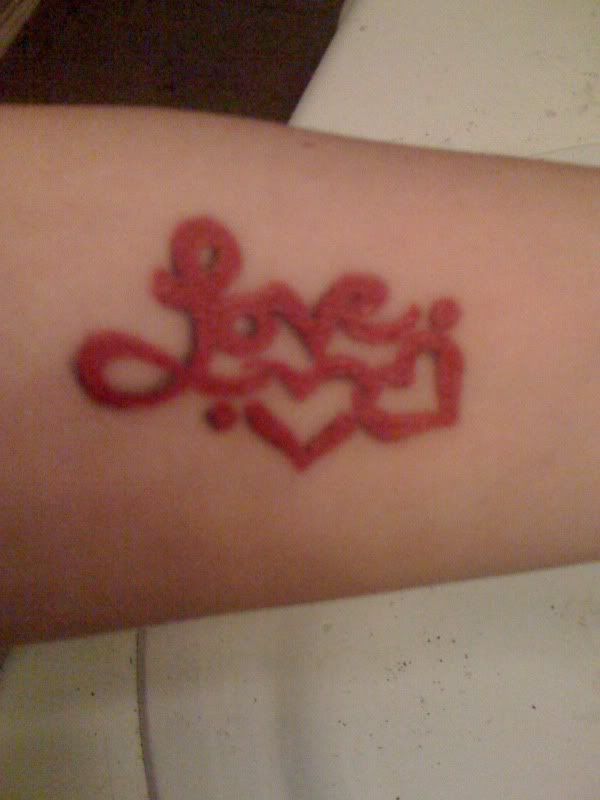 On my left forearm, this one represents TWLOHA and my struggle with depression and anxiety the past 15 years.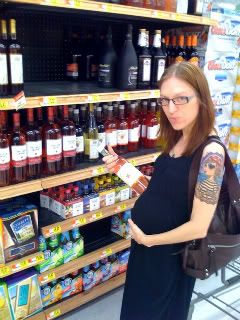 This was for a picture contest with my online Octomoms, but it shows off my pirate girl. (i don't drink and i was seriously pregnant here.)
my momma owl in orange
blue owl represents my son; birds on my shoulder blade are a Kurt Halsey piece that say 'we are more than most will ever find'
purple owl represents my daughter
pirate rocker skullies on my hips for each babe - a boy and a girl
With the title of this blog being tattooed hippie pirate momma, I thought I'd show you a little bit about myself through my ink. The birds on my shoulder were done after my husband and my first(?) anniversary. I also have a cursive W on my left inner writer that I got for our fifth when he was out of town as a surprise.
The pirate girl came after my first baby (my son) was born because I was itching for a part of myself back. Part hippie chick, part renegade loner pirate, tattoo lover, and proud momma.
The skullies were deliberately placed on each side of the stretch marks earned through pregnancy (not too shabby of a tummy after two 8 lbs. babies, if I can say so). And looking at my arm every day - a piece of artwork I drew years ago that my friend traced on my skin - reminds me that I am not alone in this world, that the more love I give, the more love I will receive in return. It reminds me not to give up.
*arm pieces by Pat Beck at Arsenal Ink in Denton, TX
*love and skullies by Derrick Teal at Love & Hate, Euless, TX
*birds on shoulder blade by Josh at Denton Tattoo Co, Denton, TX